Men's V-neck Tee
Using our standard organic cotton loop-wheel fabric knit by Kanekichi, we have created a V-neck Tee. The V-neck Tee is a versatile, with a convenient card-sized chest pocket.
Available only in men's sizes but could also be worn as a dress by ladies.
Men's V-neck Tee Sizing diagram
Size
Chest


(around)

Length

(from back collar to bottom hem)

Sleeve length
170cm
95cm
70cm
20cm
175cm
99cm
73cm
21cm
185cm
110cm
77cm
22cm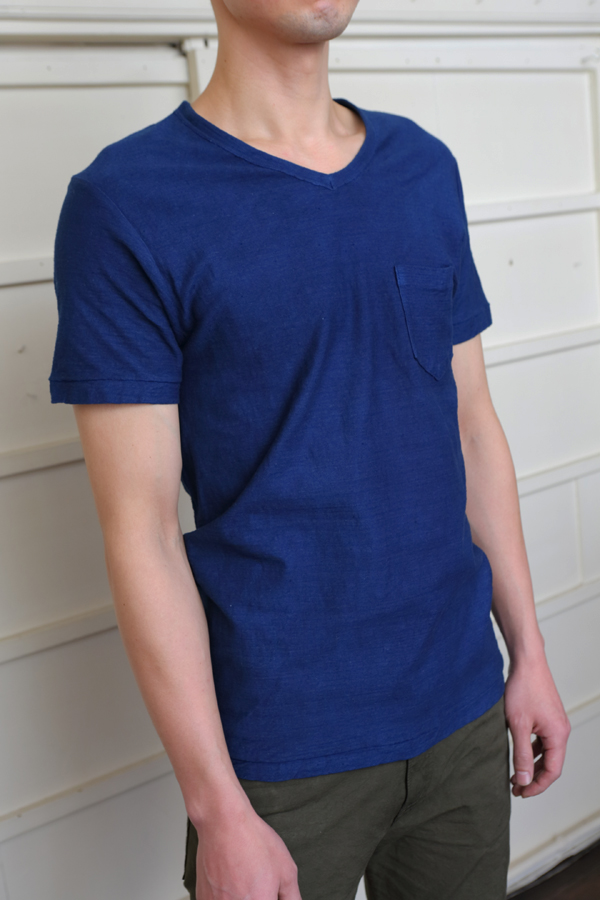 Simple standard silhouette (Size 170 Hanada-iro)
model: 182cm 70kg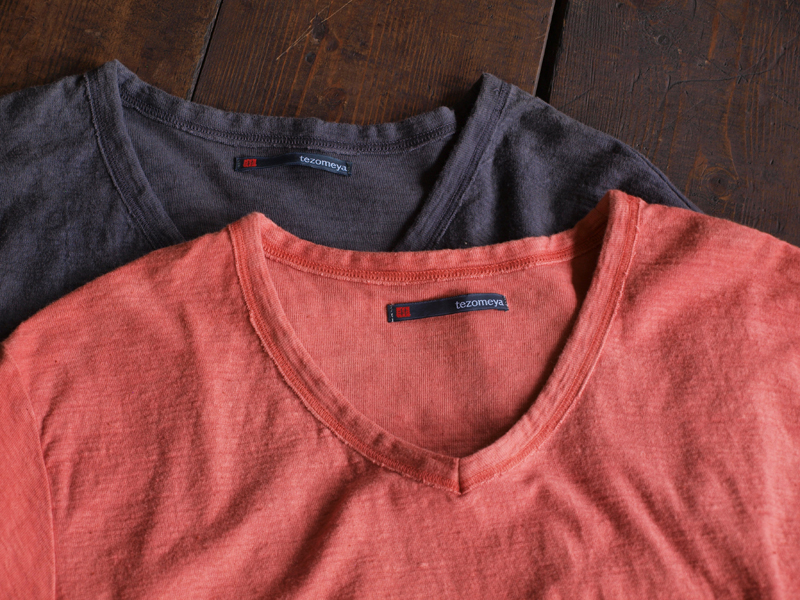 Cover-stitch collar detail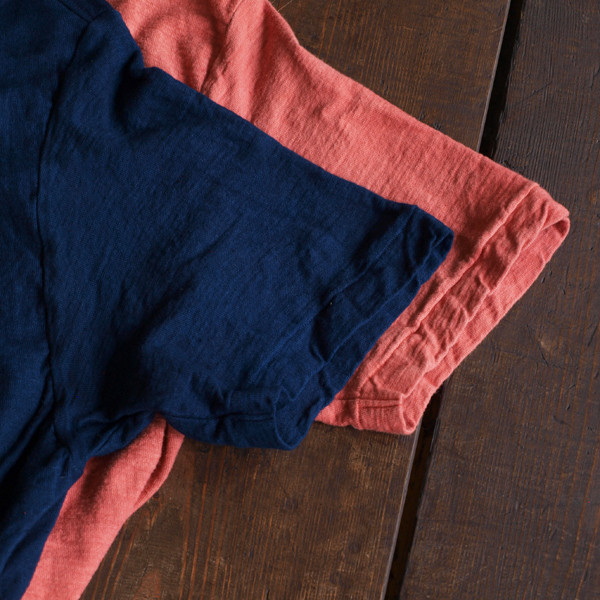 Tapered sleeve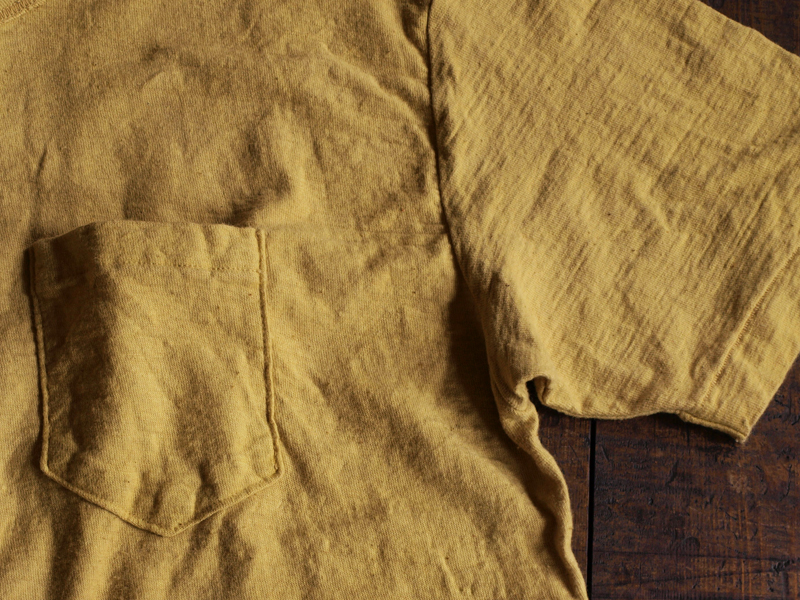 Card-size pocket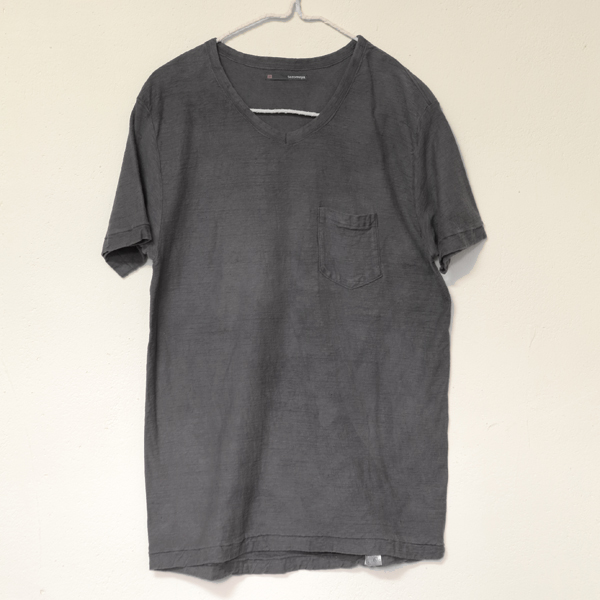 Nibi-iro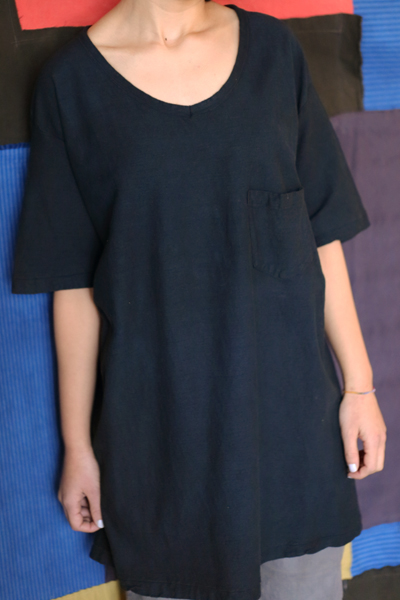 185cm size, Kenboukuro-iro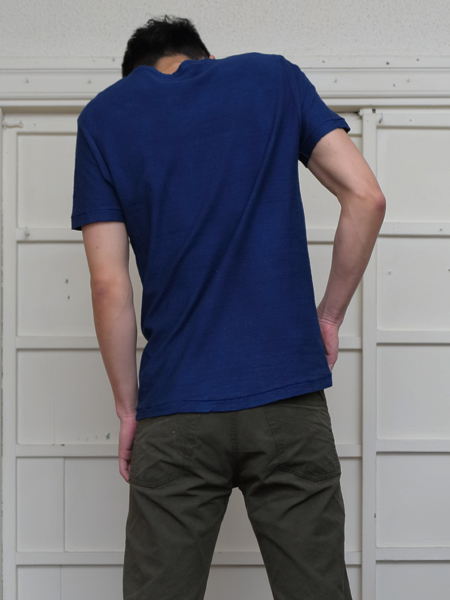 170cm size, Hanada-iro
About dyeing
We don't use a level-dyeing agent. Therefore, there may be some irregularities in the products.
Turnaround time
All items are dyed to order. Some items take longer to dye, so we ask you to wait on average 3 weeks after you place your order. Especially the double gauze series, takes extra time to prepare. Approximate completion dates will be sent to you by email.