Cotton Gauze Stole
A soft and manageable 100% cotton gauze stole. There are two sizes, the first is large enough to wrap over the shoulders. The standard size is for the neck. Both are gauze, however the large size is woven slightly denser. The fabric is woven in Thailand and then dyed in Japan by Tezomeya. Please enjoy the various colors!
Cotton Gauze Stole Sizing diagram
| Size | Length | Width |
| --- | --- | --- |
| Standard | 35cm | 145cm |
| Large | 85cm | 175cm |
·This size measurement does not include the fringe.
·The large size is a denser weave.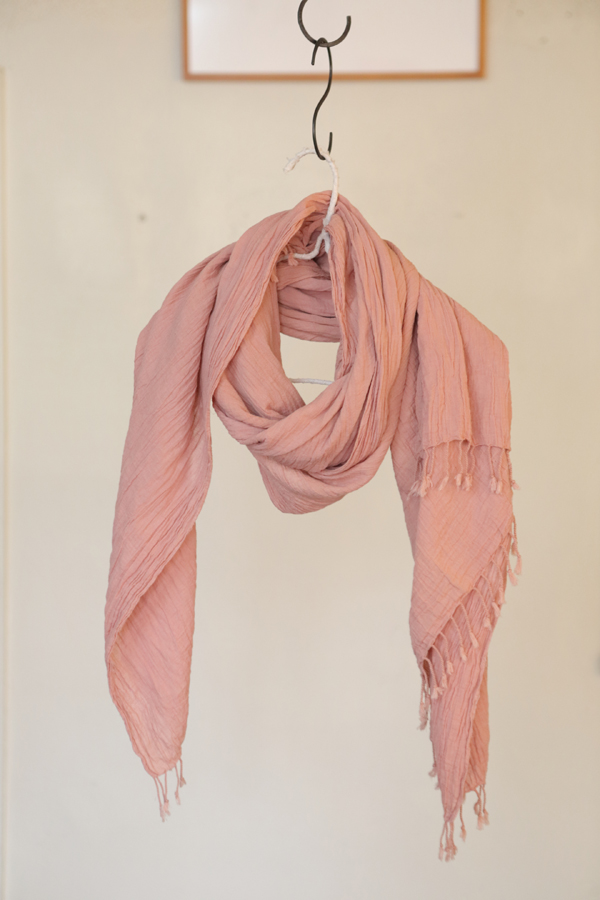 Large size, Haizakura-iro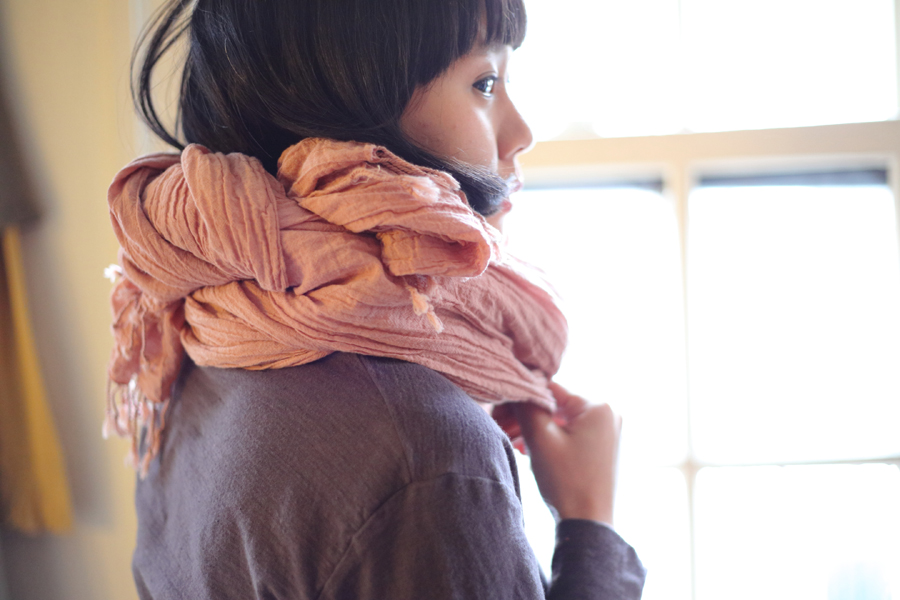 Large size, Haizakura-iro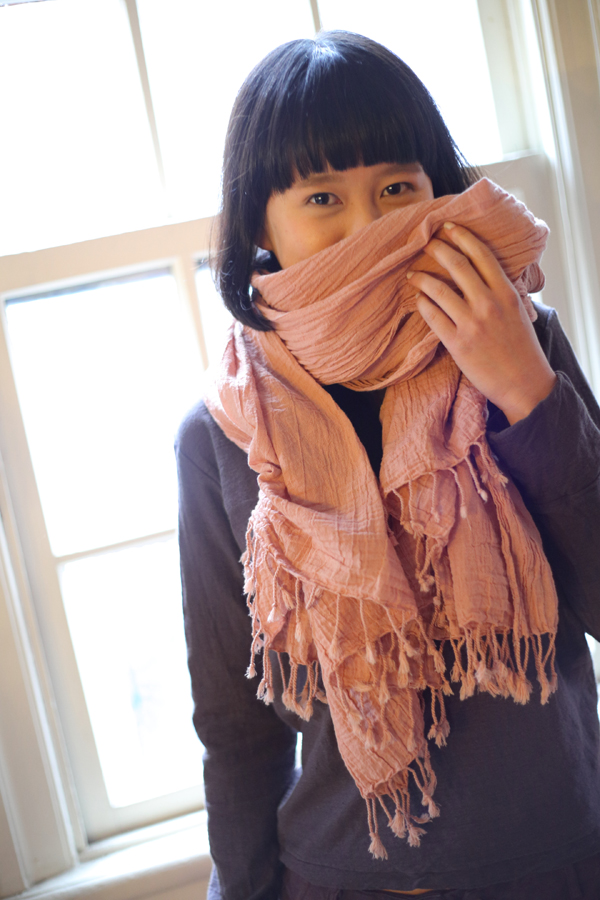 Large size, Haizakura-iro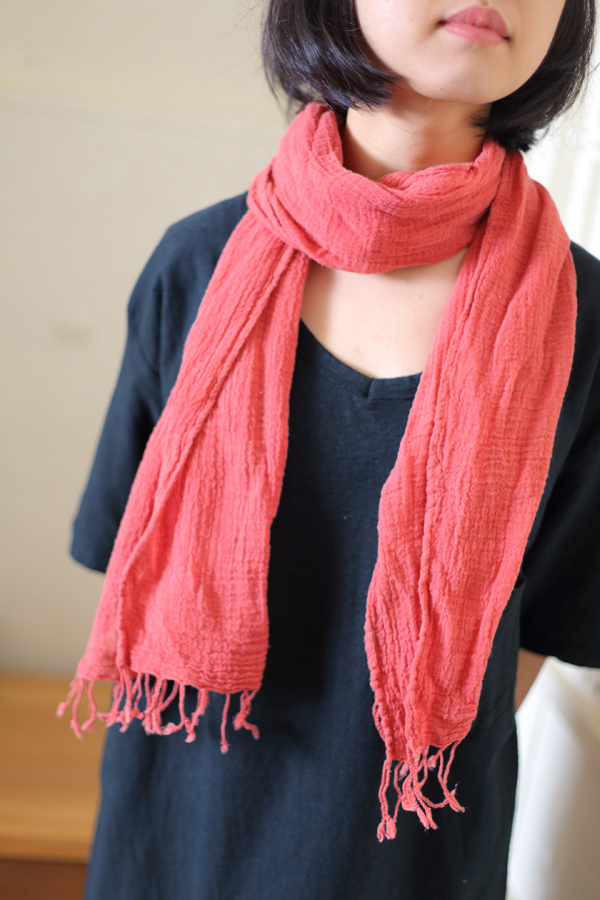 Standard size, Toki-iro
About dyeing
We don't use a level-dyeing agent. Therefore, there may be some irregularities in the products.
Turnaround time
All items are dyed to order. Some items take longer to dye, so we ask you to wait on average 3 weeks after you place your order. Especially the double gauze series, takes extra time to prepare. Approximate completion dates will be sent to you by email.