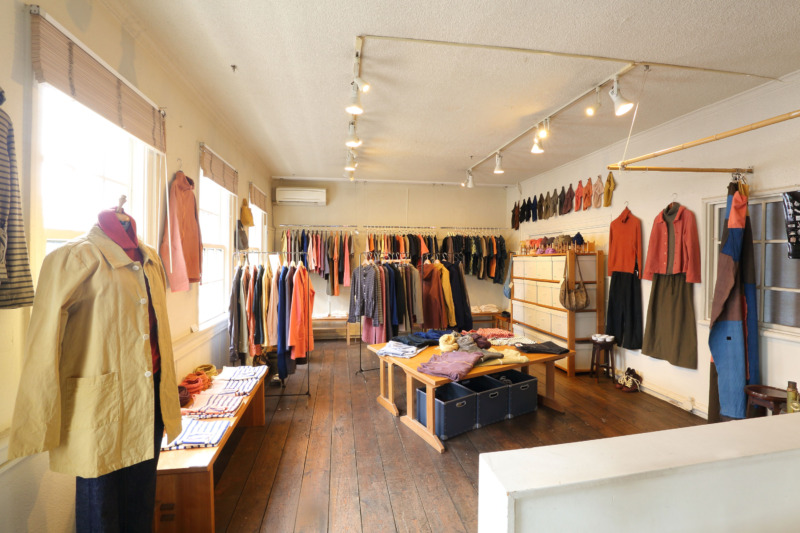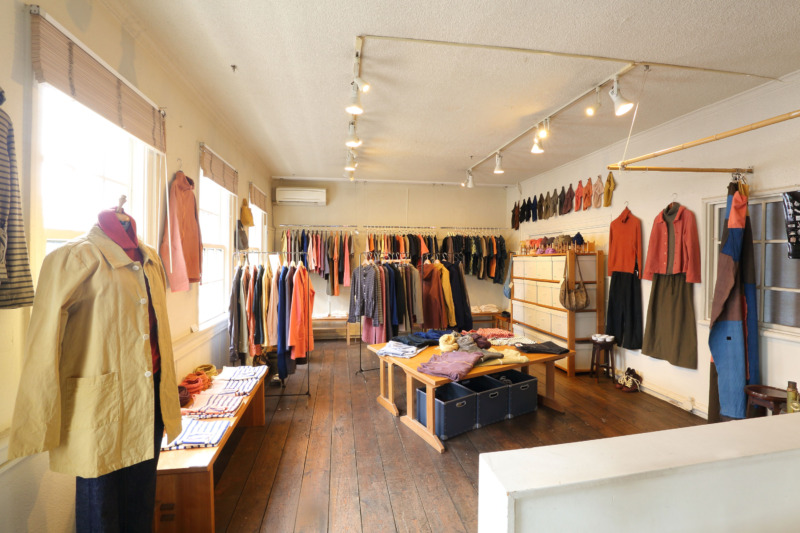 The store is a part of the dye studio. They essentially are one in the same. When the customer visits, they can experience not only the product, but also the entire process. From the lighting of the burners, to the aroma of dye vats wafting in the air can be experienced just by walking through the door.
The studio opened in July of 2002 and is on the second floor an Edo-era building. The building was designed in the Japanese-western style. The area that the building is located in is historical. Though we are not located in the main dyeing area of Kyoto (nishijin), you can find traditional furniture stores, and antique art dealers. If you walk 100 meters to the north, you can visit Kyoto Gyoen. There you can see the trees that mark the 4 seasons in Japan, and see various Edo period structures.
Feel free to leave your belongings at our shop and stroll around the neighborhood. Take a leisurely walk around and enjoy and experience a slice of real Kyoto.
Important Notice
Notice of relocation of tezomeya
As of Saturday, June 18, 2022, tezomeya will move to a new location near Nijo Castle.
  New address
  451, Taruya-cho, Nakagyo-ku, Kyoto 604-8322, Japan
  Tel +81-75-202-7655
The store and workshops will be closed from June 13 (Sun.) to August 10 (Wed.) due to the renovation of the new store. Online store will be open as usual.
456-2F, Sasaya-cho, Nakagyou-ku, Kyoto-shi, Kyoto 604-0983 Japan
Tel +81-75-211-1498
By Kyoto Subway Tozai Line
Kyoto Shiyakushomae Station. From Exit 9 (7 minutes on foot)
From exit No. 9, walk straight until the first street light. Turn right.
Walk down this street, after the passing the 3rd cross street.
50m past this, you will find the "大久保司法書士事務所 ookubo-shihoushoshi-jimusho" building. We are located on the 2nd floor.
By Kyoto Subway Karasuma Line
Marutamachi Station. From Exit 7 (9 minutes on foot)
stay to the right when you come out of the exit, and turn right at the first traffic light.
Go straight down this street. After the 8th cross street, turn right.
Our shop is on the left side of the street on the 2nd floor of the building.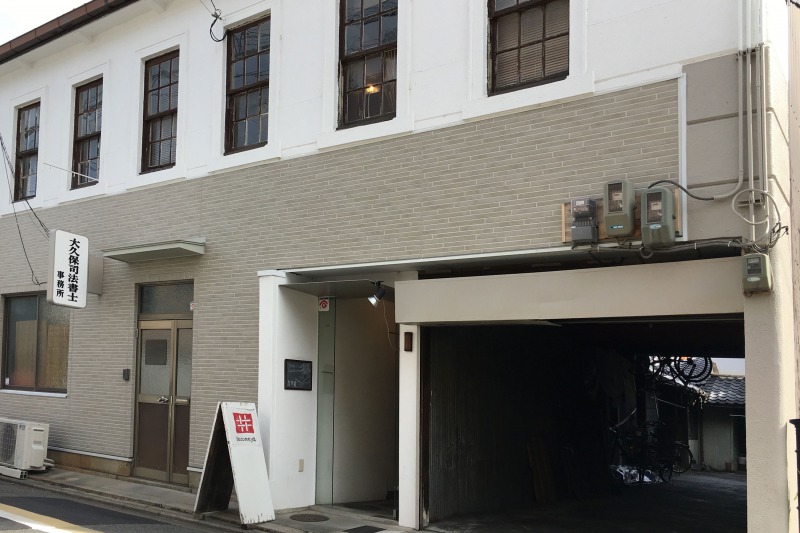 Owner Profile
Masaaki Aoki
January 1967:
Born in Mie Prefecture, Grew up in Tokyo.
April 1991:
Started working for Wacoal Co., and moved to Kyoto.
1995~:
Began relationship with Masahisa Dyeing Factory
July 2000:
Resigned from Wacoal. Started apprenticeship at Masahisa Dyeing Factory. Learned natural dye methods from Mr. Hirota etc.
October 2000:
Assisted Ujyou Maeda's dyeing exhibition. (I was totally blown away by Mr. Maeda's work.)
April 2002:
Completed apprenticeship at Masashisa Dyeing Factory. Became independent dyer.
July 2002:
tezomeya opens.
April 2009:
Started teaching at Kyoto University of Art and Design.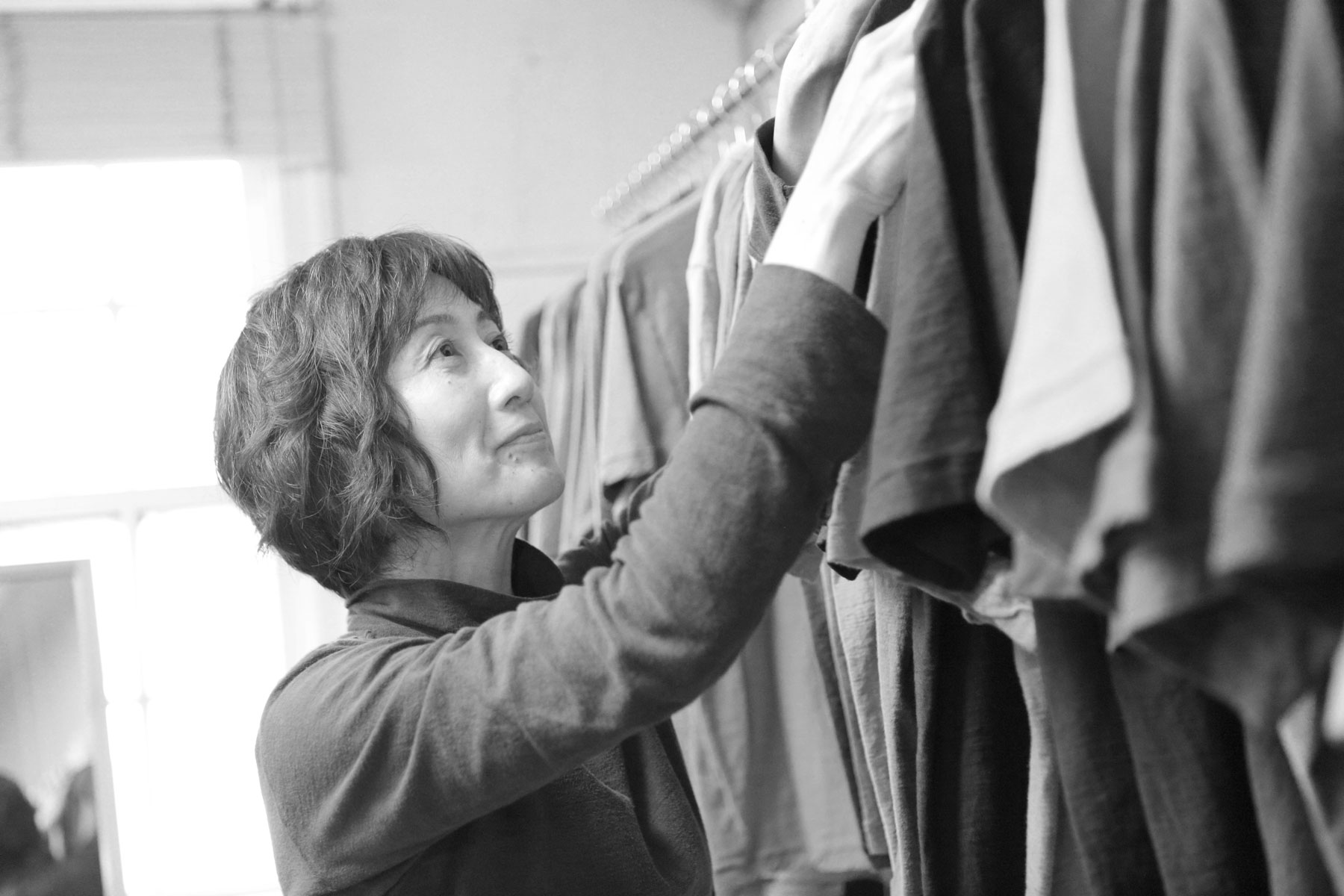 Store Manager
Tomoko Aoki
January 1969:
Born and raised in Hyogo Prefecture.
April 1991:
Joined Wacoal.
March 1996:
Resigned from Wacoal. Mother to two sons.
July 2002:
Started working at tezomeya.