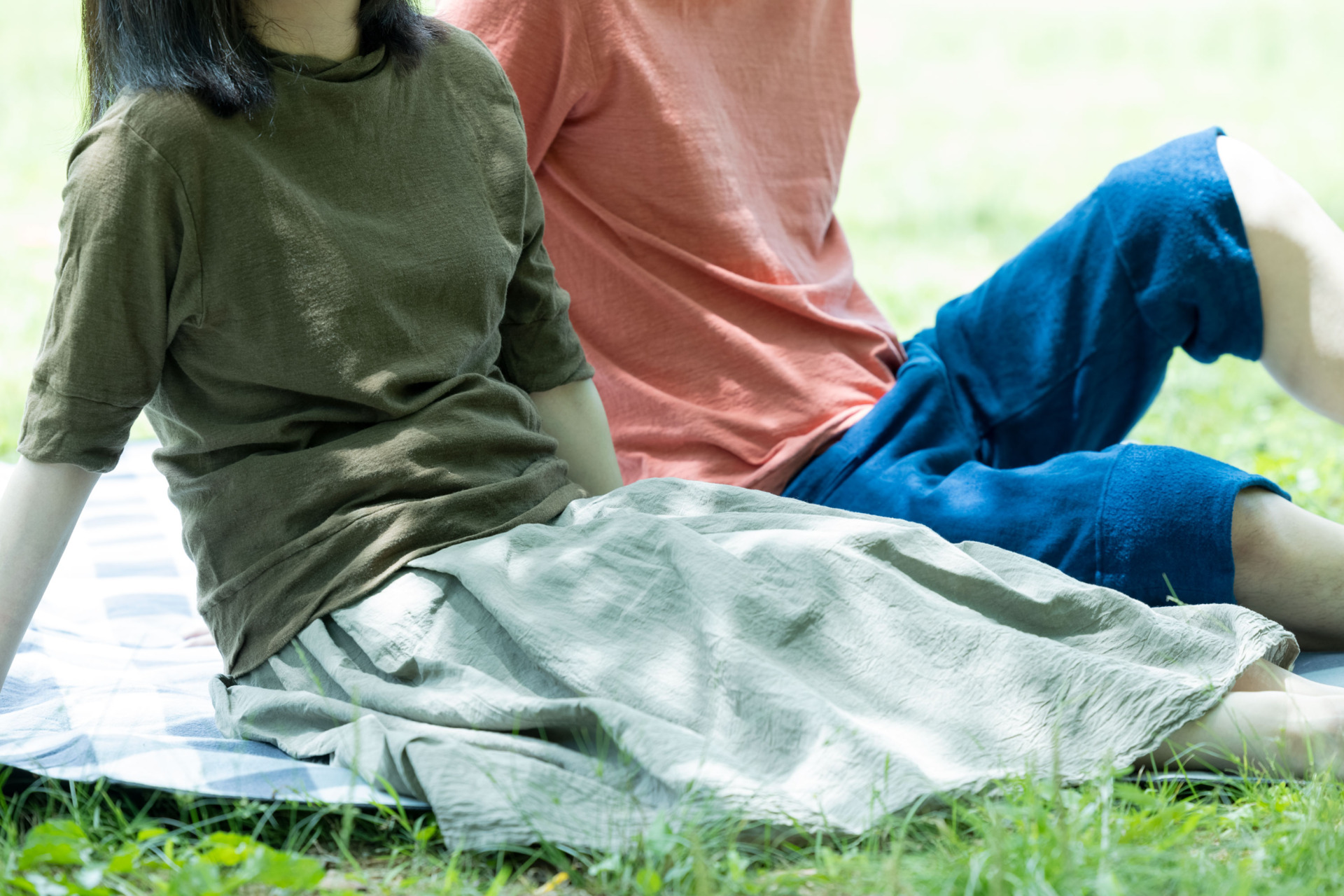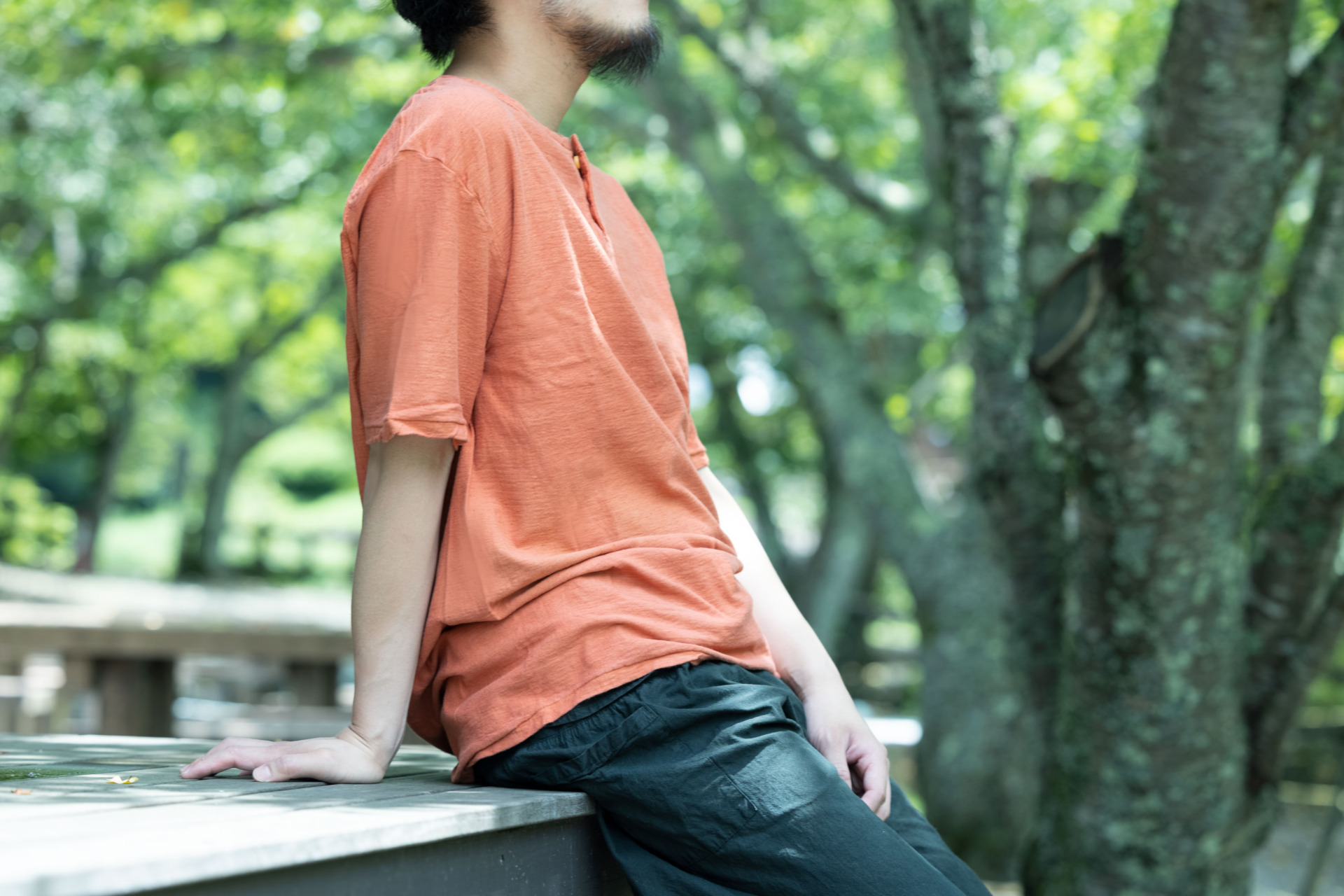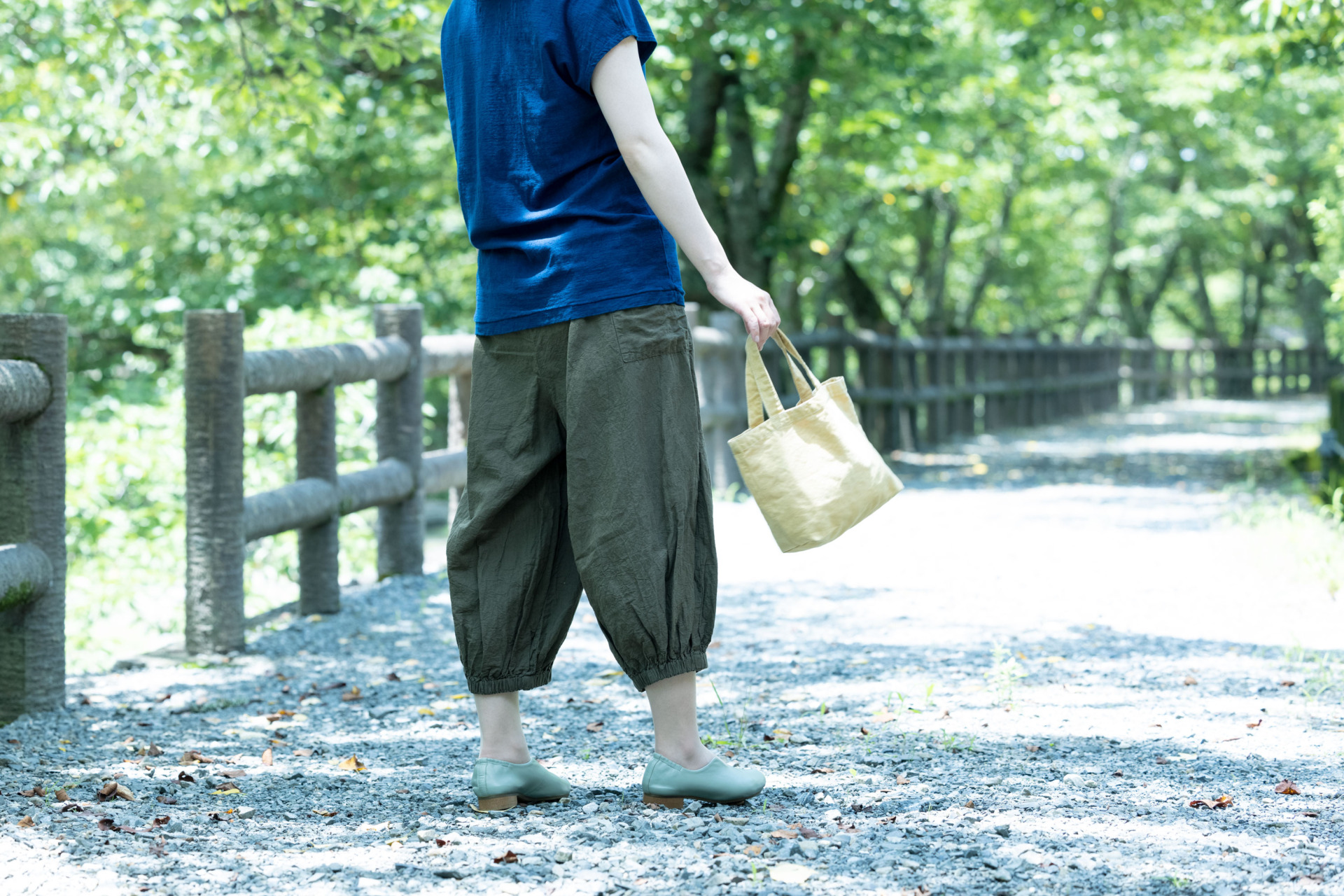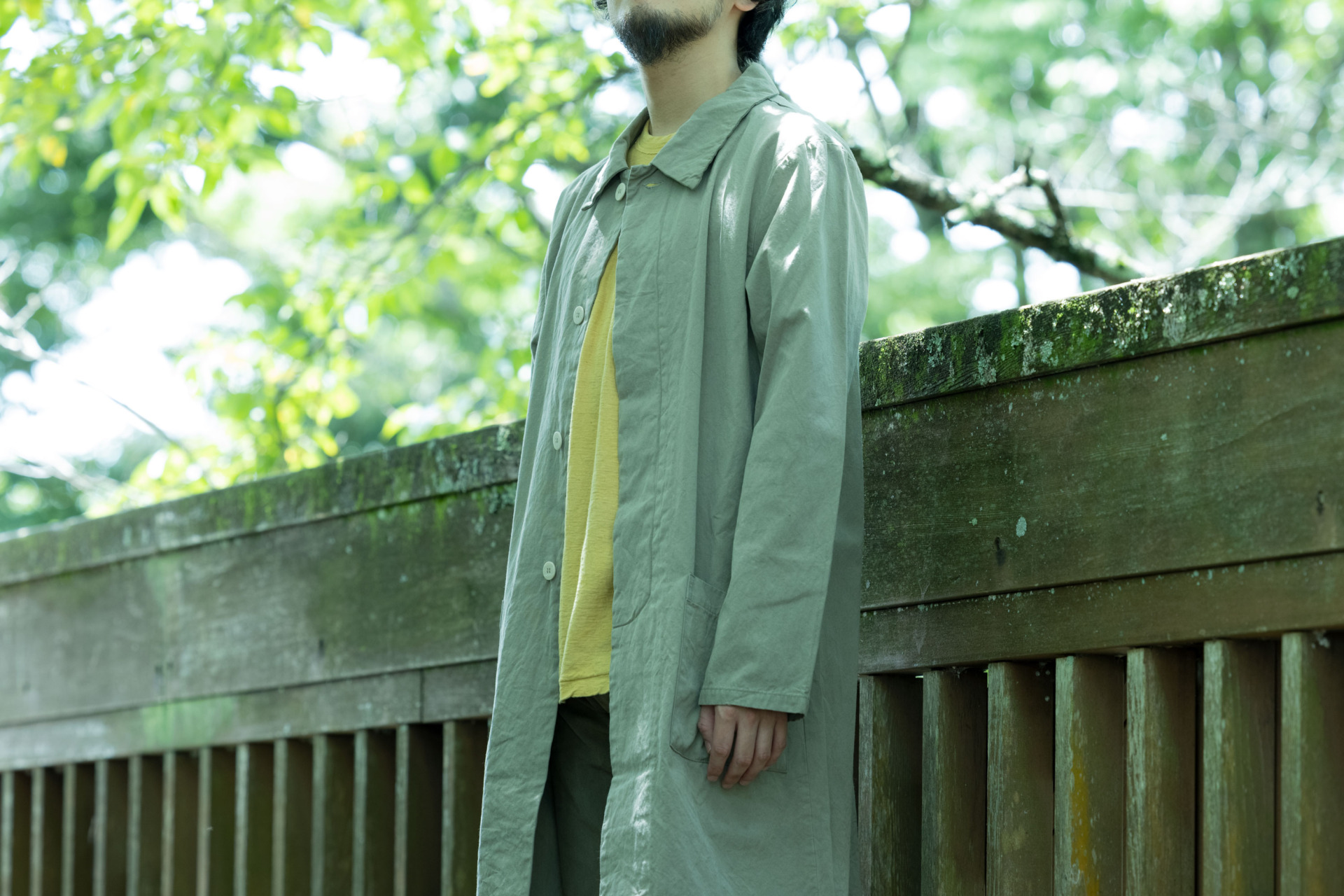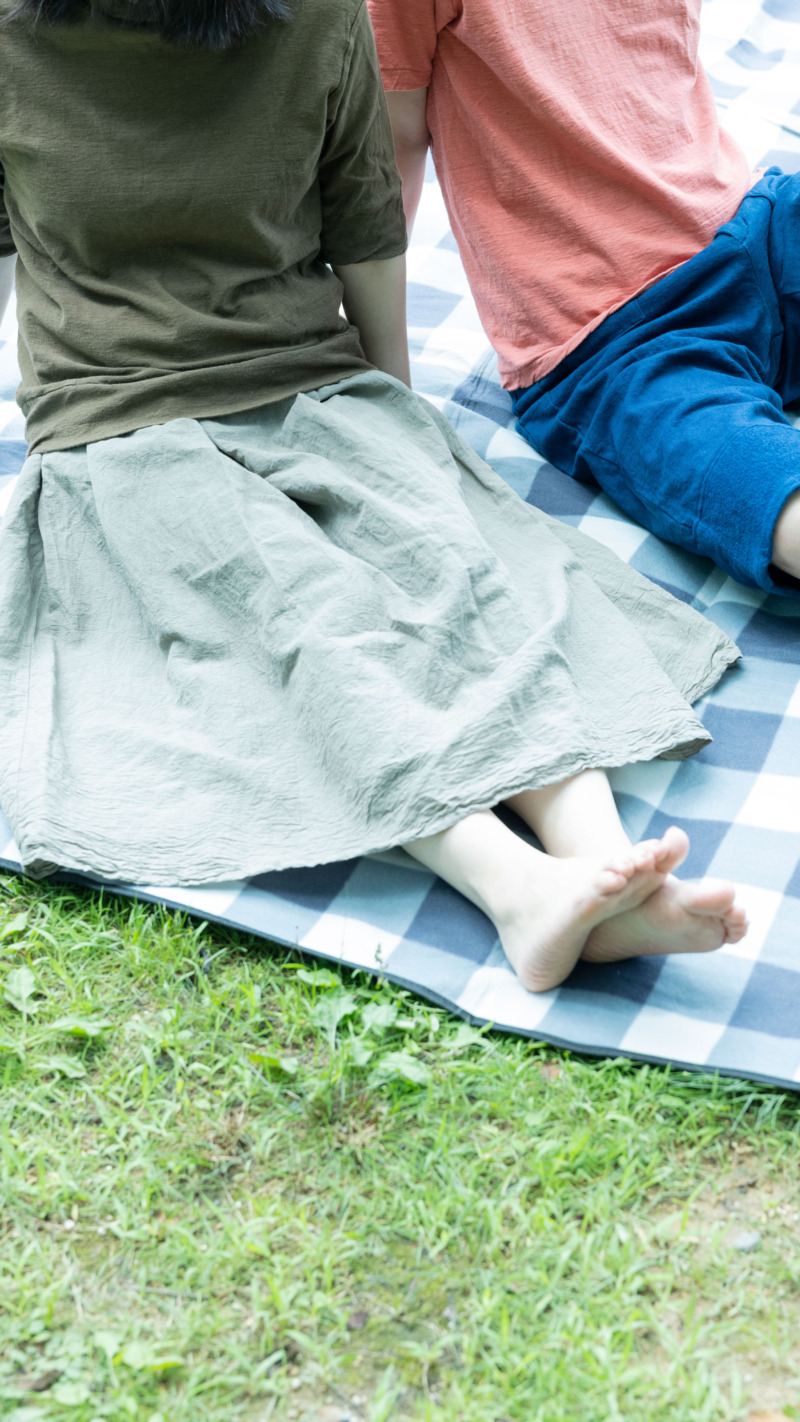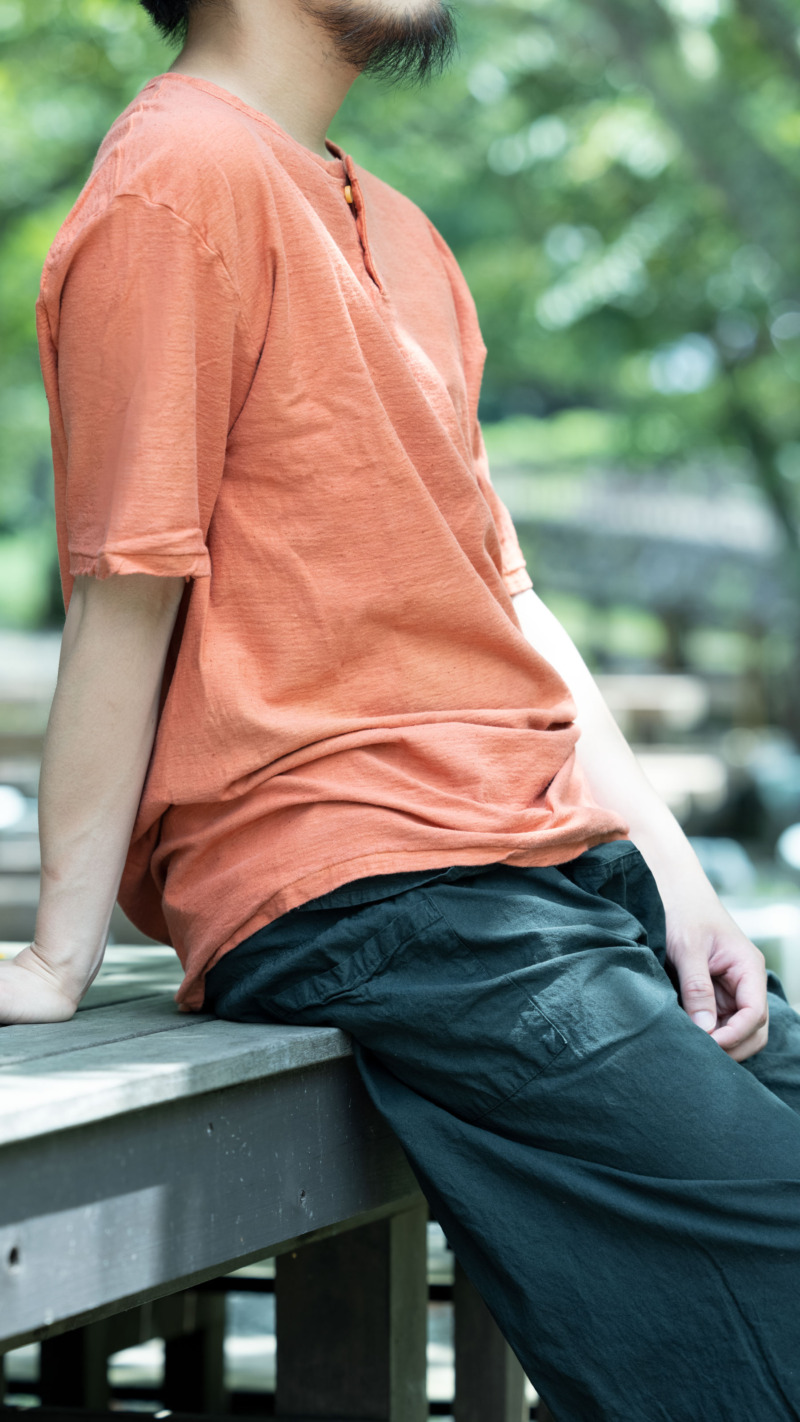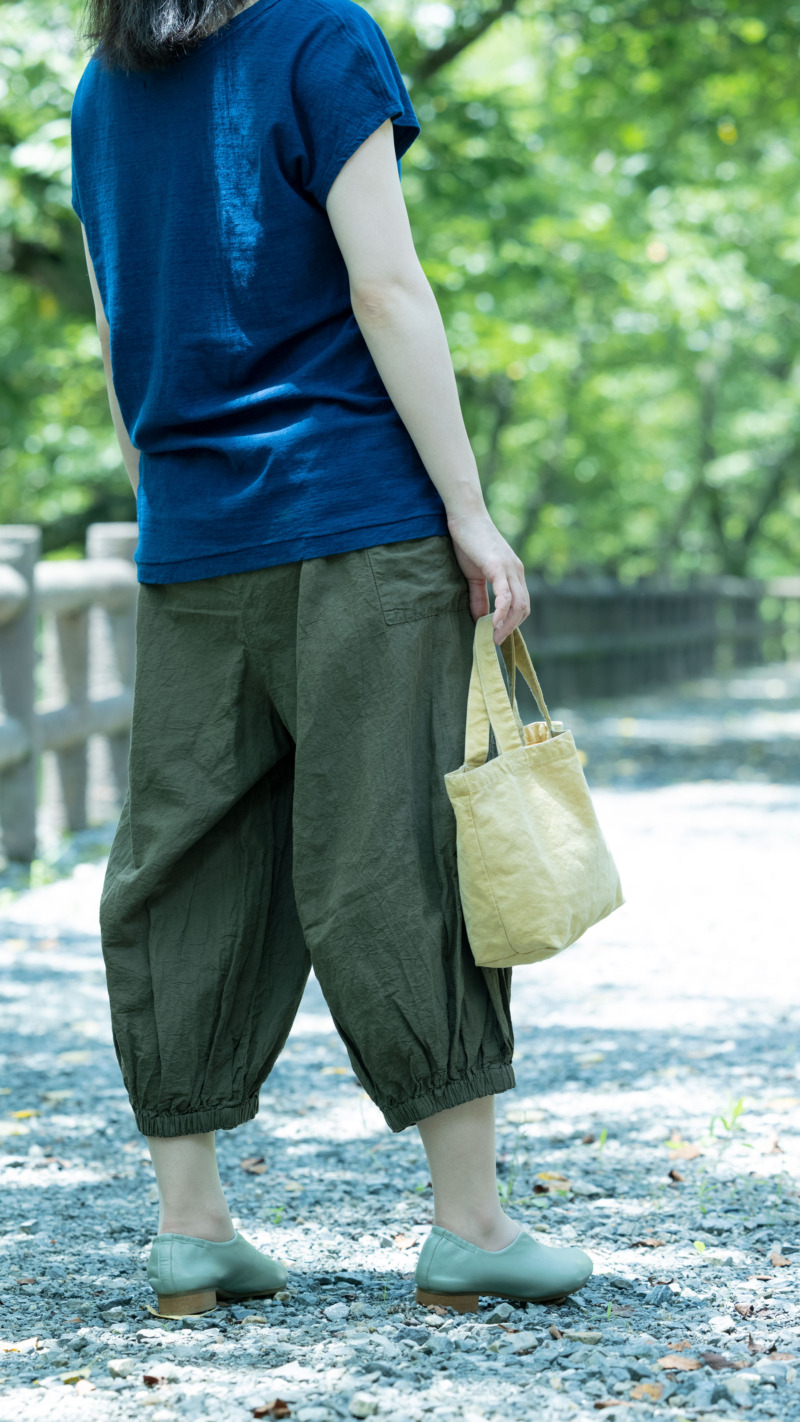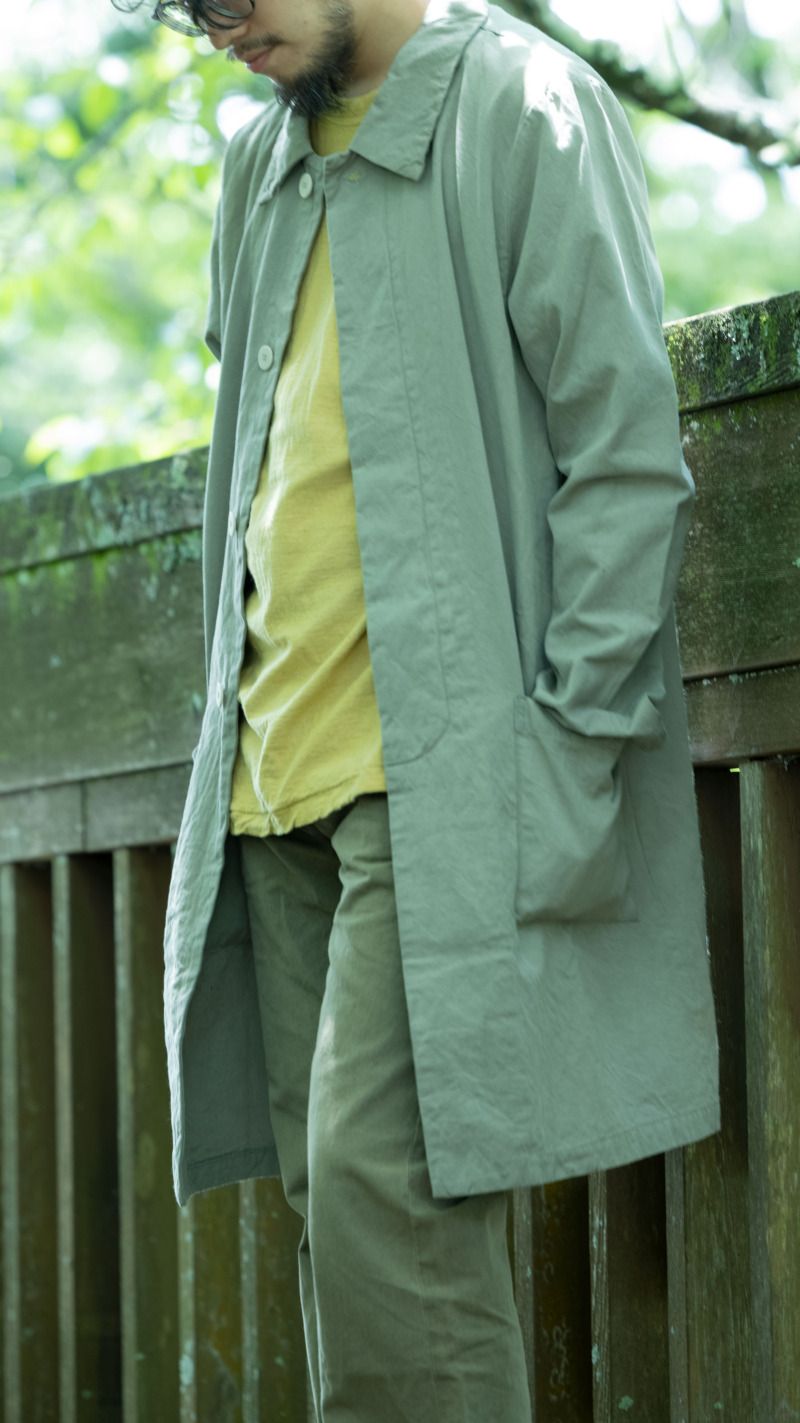 A life of wearing nature's colors for a long time
tezomeya uses the natural power of plants to dye complex colors.
Plants naturally produce many elements to live and we use them to create our deep rich hue complex colors.
These complex colors are warm and happy.
Enjoy these colors, which we call "Complicated Mute-Warm Colors".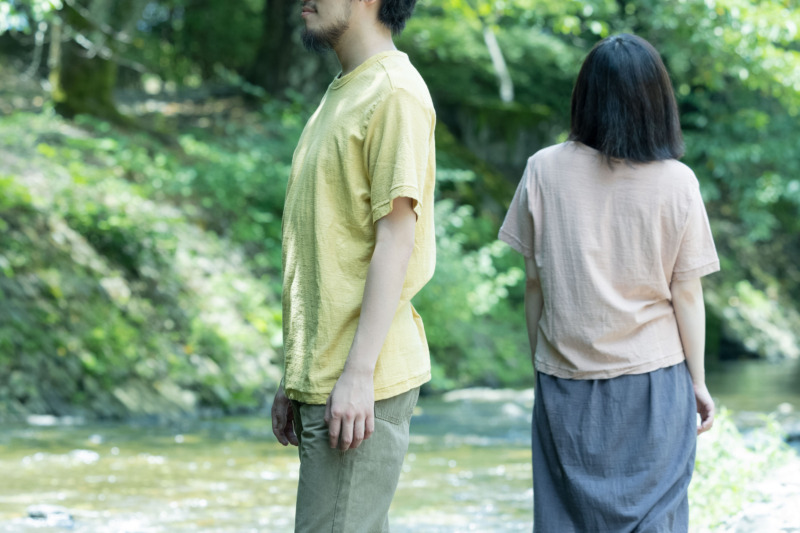 A life of wearing nature's colors for a long time
The tezomeya studio is an open space that invites everyone to enjoy the natural beauty of naturet's many arrays of color. The dyes we use are the same as those from ancient times. The dye ingredients are mostly dried plants, which originated in traditional medicine.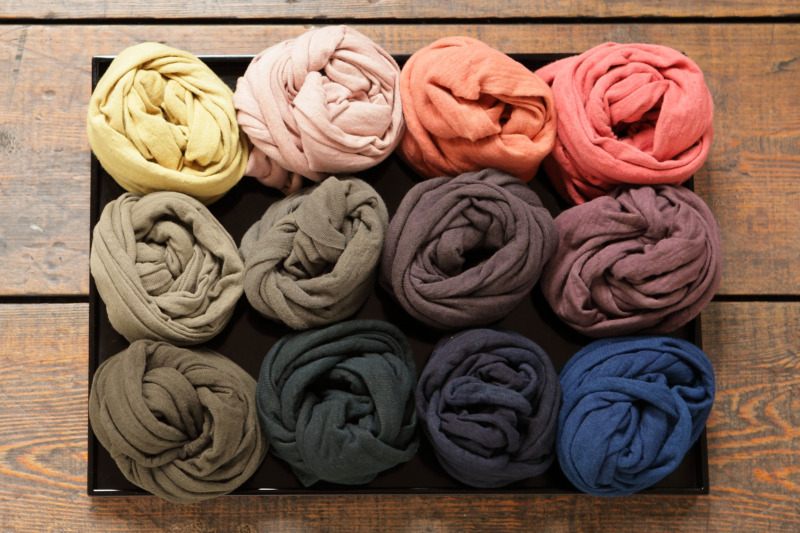 tezomeya's colors created by plants and trees
Natural dyes are comprised of tree bark, wood, grass, roots, flower petals, and even insects. The colors are warm, sweet, and soft. These neutral colors from these dyes are completely different from primary colors. Let's explore further…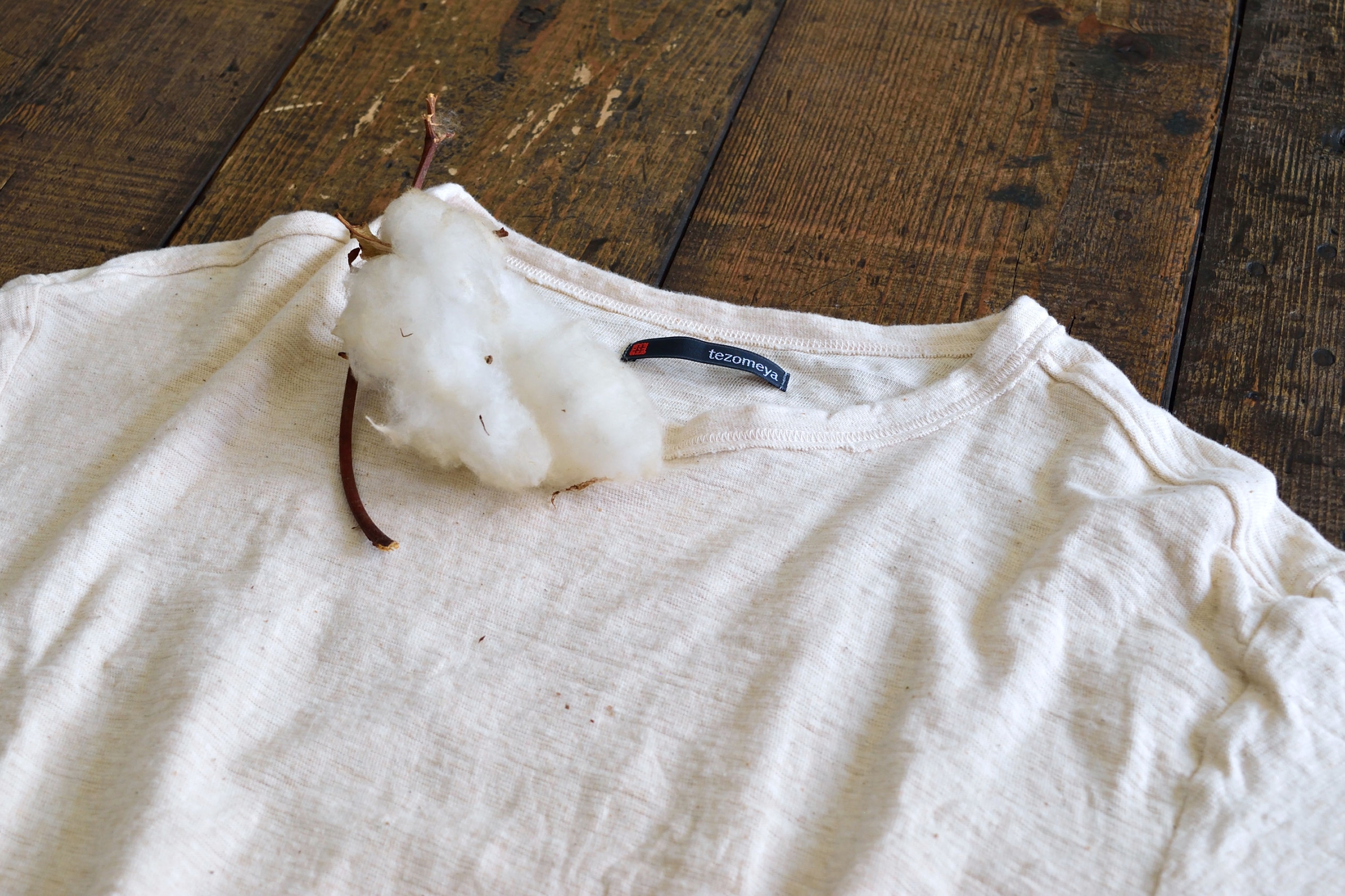 About Organic Cotton Clothing
"Untreated, natural, organic cotton"
tezomeya has a fixation with organic cotton; it has several qualities that appeal to our standards.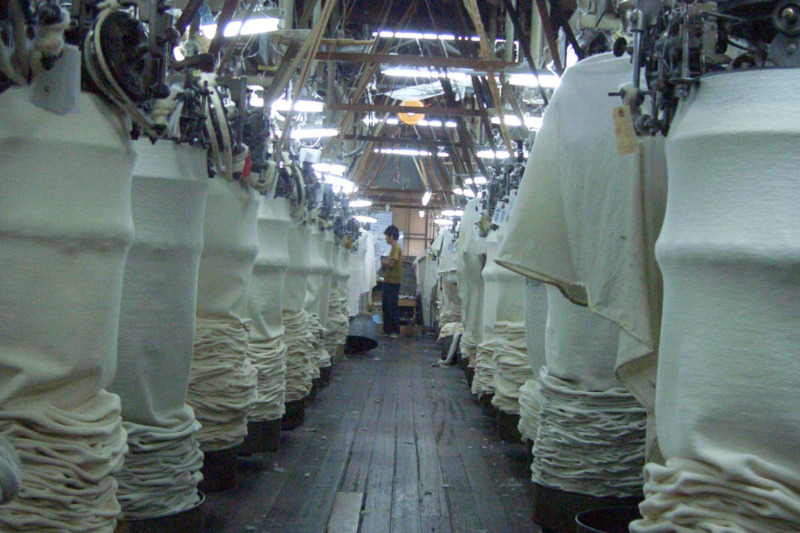 About loop-wheel knitting "tsuriami-ki"
Our t-shirts are knit in Japan, at the Kanekichi Knitting Company in Wakayama. They are one of the few remaining Japanese knitting companies that use "tsuriami-ki" or loop-wheel knitting machines. These machines come from a time when quality and precision were paramount in garment manufacturing.