tezomeya Blog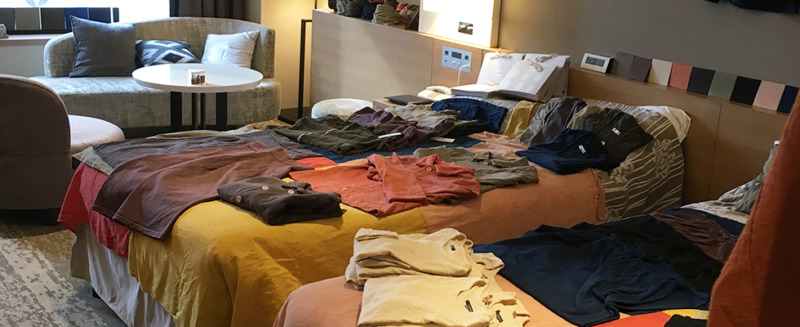 tezomeya 2017 Fall & Winter Collection in Tokyo
● date and time
October 20 (Fri) – 22 (Sun) in 2017
● time
20th (Fri) from 17 o'clock to 20 o'clock
Saturday 21st (Sat) 10: 00-19: 00
22 (Sun) 10 o'clock – 19 o'clock
● Location
Shinjuku Keio Plaza Hotel
Room 2223, 22nd Floor, Main Building
※ Hotel Lobby Please call from the extension number phone with the room number or the following cell phone. I will pick you up in the lobby.
● contact
tezomeya kobo 075-211-1498
※ Kyoto's studio is also regularly open on Saturdays
We will hold an annual order reception booth at Shinjuku Keio Plaza Hotel this year.
Thank you very much for visiting us for the 4th autumn winter exhibition in this time.
The new item of this time …
★ Ladies' sleeve border cut saw
★ Ladies' Long Coat (No image yet)
★ Unisex Raglan Trainer
★ Men's Knit Pants
is.
</ th>

</ td>
</ tr>

</ td>
</ tr>
</ tbody>
</ table>
Besides, we have mountain parka – which was popular in debut last year, cashmere sweater, knit jacket etc as well.In addition, we will have valuable items only for rental items, as usual.
You can see slowly in a relaxed atmosphere unlike the department store. Of course it is a big welcome to try changing as much as you can.

We are waiting for your visit, from the bottom of my heart!

※ This exhibition is order form </ strong>, which is a dyeing work after receiving your order. Please do not apologize for anything that will be shipped </ strong> after mid-November after your order.

& nbsp;