tezomeya Blog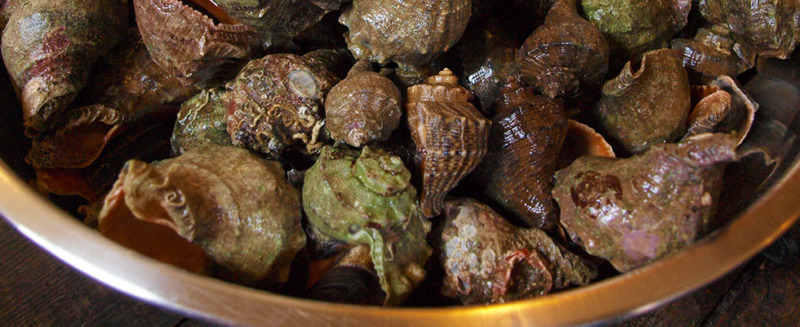 Easy Tyrian purple workshop
During the 15th anniversary sale period, we will hold an easy purple workshop at Akanishi!
date and time

From 11 o'clock to 19 th at any time held from 11th (Fri) to 13th (Sun) in 2017
※ You can not experience it at sunset.

Place

Kyoto's natural color studio tezomeya shop

Cost

¥ 500 per person (excluding tax)

Time

About 10 to 30 minutes

Request

· This time is an experience of drawing a simple one-point hand-painted picture.
– It is not possible to dye yarn or cloth in plain color.
· Please bring cloth product for drawing
· It is also possible to have one point on tezomeya's T shirt etc.
* Since the number of shells is about 30 and there is a limit, it ends as soon as it is gone.
Also, it can not be experienced when the sun goes down. I can experience until about 17 o'clock.
</ strong>" tezomeya 15th anniversary , we will hold an easy drawing workshop of shellfish using academy.

It is an experience to take precious purple glands and paint with a brush easily on the spot from the fresh acacia which arrived from Nakatsu tidal flat in Oita prefecture on 11th.
It seems that the fishery was serious due to the influence of Typhoon No. 5, but the fisherman of Nakatsu tideland worked hard and got it! Thank you m (__) m

She is a shellfish who has been regarded as a noble color from ancient times regardless of the east and west of Ocean. I think that you can easily experience the real thrill of shellfish purple that develops in sunlight!

The blog when tezomeya shopkeeper experienced shellfish at the marine museum in Mie prefecture more than 10 years ago was here </ a>.

It is the first day's activity report!

First of all, we just arrived at AM on 11th.

From here, I will take my baby out.

And dismantle. The thin long part like yellowish green becomes a dye.

In this part, take only the purple gland and dissolve with a small amount of water.

And I will draw. At first it is such a color ,,,

Approximately 10 minutes to the sunshine, this street!

& nbsp;

Of course I can write it on cloth!

I'm sorry, I'm pretty hesitant. .

Your participation, we will be waiting for it!